OUR ACHIEVEMENTS 
The Astana International Exchange ("AIX"), after successfully establishing itself as a world-class stock exchange, is ready to move forward and find new ways of developing its business further.
At the AIX, we have built up a high-tech trading platform from scratch that offers not only expertise in its field, but also a regulatory environment that is familiar to the foreign investment community. We have a community of 28 trading members, including brokers operating in Kazakhstan, as well as brokers from China, Russia and Europe.
One of the AIX's objectives is to increase retail investor base and to make investing in securities more accessible. We have created a safe and reliable environment for investors that enables them to make the informed decision, driving conscious investment behaviours. We are working on creating and developing a wide range of financial products to satisfy the growing demand of investors.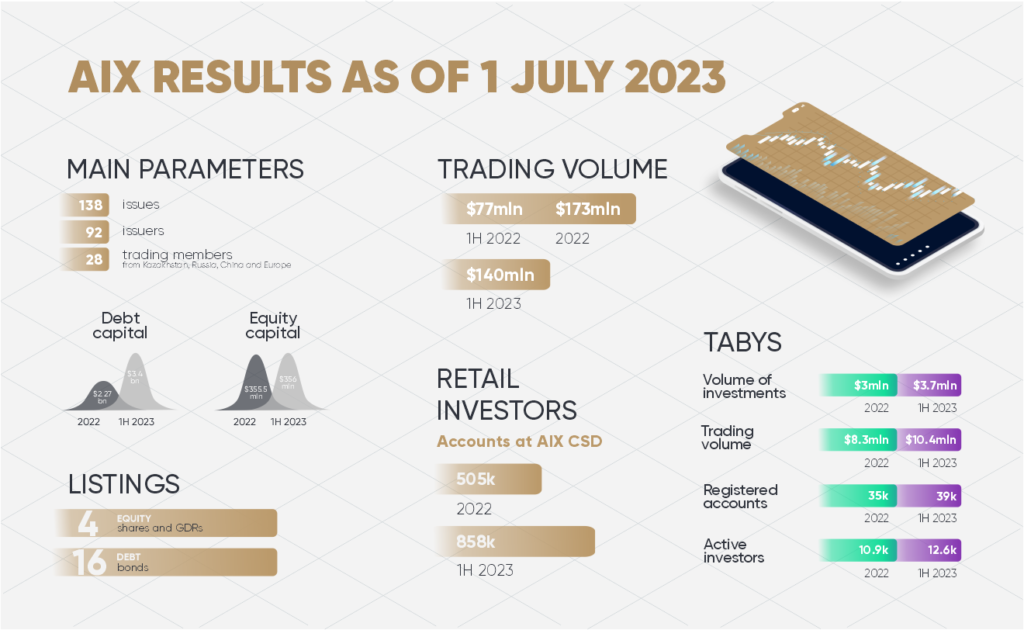 STRATEGIC AREAS OF AIX DEVELOPMENT